Just like you have relationships with other people, you have a relationship with money. 
How do you make that relationship strong and amazing so your money stays with you and grows for you?
Here are my 3 best tips:
First, decide that your money is important to you.  If you're in a relationship with someone and you tell them "you're just not that important to me," how long do you think they're going to stick around?  
This doesn't mean that money is THE MOST important thing in the world… or that it's more important than other things, like your health or other relationships.
But you can still acknowledge that money plays an important role in your life since it makes it easier for you to buy things as well as save and invest for the future.
Next, I encourage you to treat your money with respect.  I've found that people who have crumpled up wads of cash and piles of loose change around the house tend to have a hard time saving money.  I recommend keeping your cash organized neatly in your purse or wallet.
Finally, my all time FAVORITE tool for having an awesome relationship with money is something called a "Money Date."
I've been using this system myself and sharing it with my financial coaching clients for a decade, and the results have been so powerful that I would be doing you a disservice if I didn't introduce you to this concept.
You've heard of having "Date Night" with your partner, right?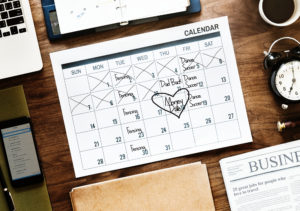 This is like that… but with your money.
When money is important to you, you're willing to spend quality time with it, just like with someone you're dating.  Schedule a regular time to give your money your full attention.
There's a saying that goes, "where your attention goes, energy flows and results show."
When you pay attention to your money, you'll have more of it.
During your "Money Date," you can find out how your money is doing by reviewing your financial statements or reconciling your accounts.
In the past, when I didn't have a regular "Money Date," I handled my finances randomly.  I would pay bills when I got around to it, which meant that sometimes I was organized and other times, my finances were in chaos.  I wasted tons of money in fees and mistakes that could have been avoided if I was paying more attention to my money.  
Now that I have regular "Money Dates," I have clarity around my finances, I feel like I'm more "on top of things" when it comes to money, and I make way better financial decisions.  I love it, and I think you will, too!
What do you actually DO during your "Money Dates?"
It depends on your specific situation and needs, but I recommend creating a Money Date Checklist to keep you organized for your "Money Dates" with weekly, monthly, quarterly, and yearly action items.
To get you started, I've created a Money Date Checklist Template that you can download for free to get started with your "Money Dates" right away.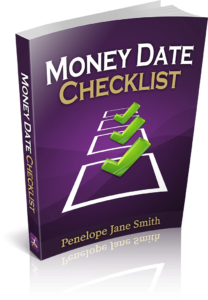 You may be surprised to find that as you improve your relationship with money, other relationships also improve.
One of my VIP clients shared this:
"Since I have a master's degree in finance and worked for a hedge fund company, I've always just managed our personal finances and investing. But now with money dates my husband is telling ME, "We've got our money date tonight," and he looks forward to logging in to see how our money is doing… Something that was a huge hurdle to overcome before.  I honestly think Money Dates have brought us closer together in way more ways than just money!" – LeAndra Ottem Foster
If you feel confronted by the idea of looking at your money or resistant to the idea of having a "Money Date," that's a clue that you've discovered a huge opportunity for growth!
I recommend adding an action item to the beginning of your Money Date Checklist that you enjoy and look forward to, like lighting a candle, preparing yourself a cup of tea, or putting on your favorite music and dancing for a minute.  
I've had clients break into tears at the thought of having a "Money Date" at first and eventually come to look forward to them.  
This is a money system that will serve you well for the rest of your life so I encourage you to be patient with yourself and focus on "progress, not perfection."
To get started, remember to download your Money Date Checklist Template here.
Your future self will thank you for it.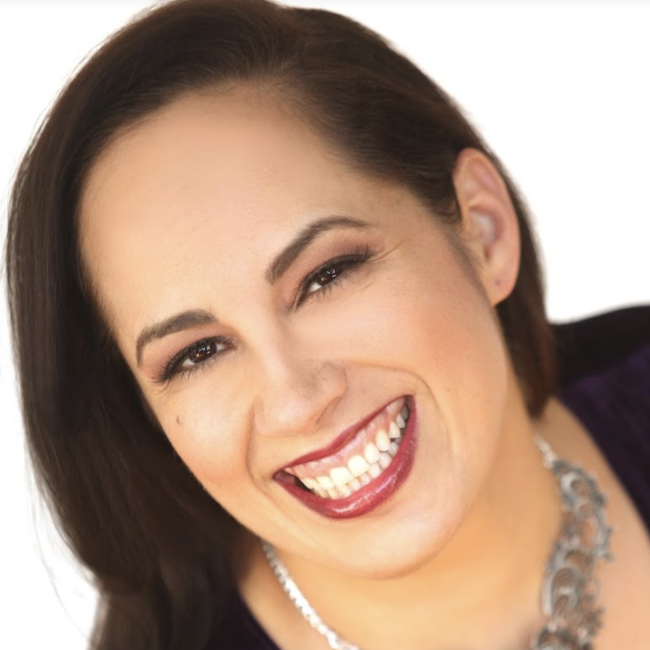 Penelope Jane Smith is the premier financial freedom coach for women entrepreneurs and the go-to expert for some of the biggest names in the conscious business industry. More about Penelope.