If you're reading this newsletter, you've probably had some form of formal education, whether it was high school, college, or even just kindergarten.
What did they teach you about money in school?
If you're like the thousands of other people I've worked with, the answer is "not much."
You may even have some level of professional education, like a license, degree or certification.
Unless you studied to become something like a CPA or financial advisor, I'm guessing that you didn't learn much about handling money from your professional education either.
So how do you get a FINANCIAL EDUCATION?
By "financial education," I mean specifically how to make, save, manage, invest, and protect your money.
Why is financial education important?
First of all, we're now more responsible for our financial future than ever before. For example, my grandparents' generation had pension funds that were guaranteed for life, managed by professionals. My grandpa didn't have to decide how much of his paycheck would go to retirement or how that money would be invested. That financial burden was on his company.
Now, pensions are rare and employees are more likely have 401(k) plans, which means that they need to contribute to those plans and make their own investment decisions about the options within the plan. If you're self-employed, it can be even more confusing because you have to go figure out what your options are and pro-actively set up your own retirement plan.
Also, Social Security was a major source of retirement income in the past, but the amount that retirees receive now is typically not enough to live on, and it may not be available at all moving forward.
On top of all of that, we're living longer, which means that we need even more retirement savings than past generations.
The problem today is that even though most of us are now totally responsible for our own financial future, we're not equipped with the experience and education we need to take on that responsibility.
According to the Federal Reserve, 40% of workers aged 55 to 64 have no retirement savings accounts at all. Of these workers that do have retirement accounts, the average balance is $100,000, which is not enough for most people to support themselves during retirement.
Secondly,debt has become the most aggressively marketed product in U.S. history. According to financial expert Dave Ramsey:
"Debt is so ingrained into our culture that most Americans can't even envision a car without a payment, a house without a mortgage, a student without a loan, and credit without a card. We have been sold debt with such repetition and with such fervor that most folks cannot conceive what it would be like to have no payments."
As access to credit has increased, Americans have saved less and less to the point where a 2014 Bankrate survey found that only 38% of Americans could cover a $1,000 emergency-room visitor $500 car repair with money they had saved.
Of course, the added debt load makes it harder to save for retirement, contributing to the first problem I mentioned. Studies show that workers aged 55 to 64 are spending 22% of their earnings on debt payments.
Finally, when you don't have a plan for how to effectively save and manage your money, it's extremely easy to spend it all (and more). According to a Federal Reserve Board study, 43% of American families spend more than they earn.
Plus, with the advent of social media, "keeping up with the Joneses" has become more challenging than ever because the "highlight reel" of practically everyone you know is right there in your face.
Banks, credit unions, brokerage firms, insurance firms, credit card companies, mortgage companies, financial planners, and other financial service companies are all competing for your business.
Most people are overwhelmed with too much information so they either do nothing or they try to find someone that they can blindly hand their money over to. There's nothing wrong with delegating, but there's a big difference between delegating and abdicating responsibility.
Since you are ultimately responsible for your financial future, you need to keep an eye on things, even when you have experts to help you.
No one will take care of your money the way you will so I encourage you to make a lifetime practice of increasing your financial education.
Here's the good news…
You don't have to be one of these statistics!
Awareness is the first step in change, and now that you're aware of the importance of financial education, you can begin to make better decisions and get better results.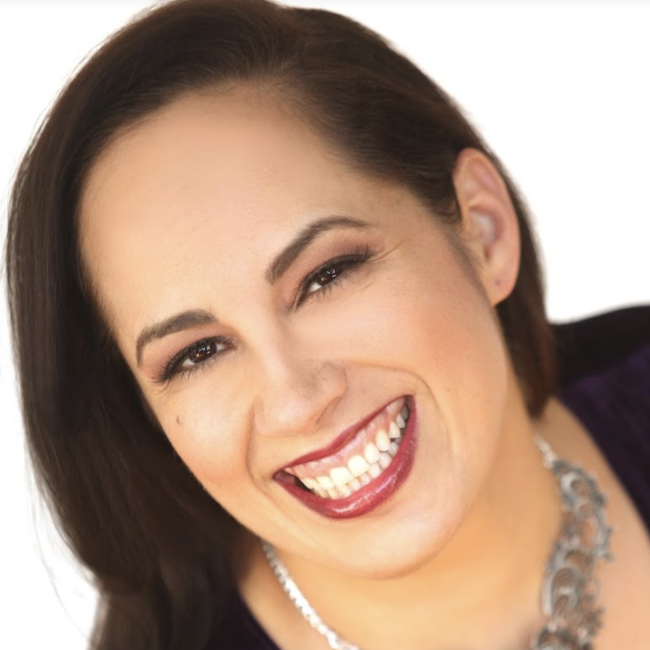 Penelope Jane Smith is the premier financial freedom coach for women entrepreneurs and the go-to expert for some of the biggest names in the conscious business industry. More about Penelope.