"How to Add 10,000 People to Your List in 90 Days..."
During the List-Building Challenge You Will:
| | |
| --- | --- |
| | Receive weekly accountability check-ins for tracking your results so that you accelerate your path to more subscribers (and more sales!) |
| | Get access to TWO training calls each week with some of the world's top List-Building Experts so you will discover their hottest tips and secrets. |
| | Be invited to participate in a weekly "Power Hour" in which we all get online together at the same time to implement ONE specific list-building tactic. |
| | |
| --- | --- |
| PJ Van Hulle | |
Here's What People Are Saying about List-a-Palooza…
Summer Alexander I can't say enough about how valuable List-a-Palooza has been. The weekly check-ins, the training calls, and the power hours have been priceless! The information is not a rehash of the same old tactics, it's new, exciting and actionable.
Thank you so much PJ!
Richelle Henry

PJ, Thank you for facilitating the Power Hour yesterday. I got 26 new likes on my page (almost to 200!) and a lively conversation happening there. Love the specific assignments, knowing there is a time and space container bveing held and that others are doing it too!
Kat Da Silva


Super fun and effective task today! Thanks so much for being you!
Amanda Maynard - Energy Works - Life Coach - Spiritual Mentor - Medium


Loving the support from List A Palooza!
Cheryl Derricotte


Today's call was Great! My biggest take away from Loral: "Set This Intention: Go get 21 names a day, names, phone numbers and emails (leads). If you get 21 a day, 5 days a week, you will have over 5,000 leads a year." Thats list-building.
Angel Quintana


i just want you to know that you are an excellent interviewer. you have such a warm and patient disposition; it's really refreshing. i love list-a-palooza too. Thank you! :)
Lisa Braithwaite


Join me for the List-a-Palooza 90 Day List-Building Challenge! I've been learning how to build my list from some realy amazing experts. Two calls a week, plus a Wednesday "Power Hour" where we implement some list-building tactic, as a group, like blog commenting, tweeting, visiting LinkedIn pages, etc. Lots of fun and a nice community of coaches, trainers and other small business entrepreneurs. Facilitated by PJ Van Hulle. http://tinyurl.com/c6pswbf
Noga Vilozny


How is everyone enjoying List-a-Palooza?? Can we have three cheers for the awesome PJ Van Hulle??? :) !!!!! ♥ Hip Hip Horray!! ♥
I look forward to supporting you in growing a large and profitable e-mail list of your ideal clients!
Love & Prosperity,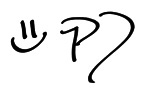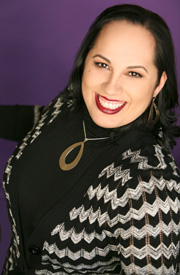 PJ Van Hulle
Real Prosperity, Inc.
29 Orinda Way #187
Orinda, CA 94563
(925) 289-8047
info@realprosperityinc.com
© 2008-2013 Real Prosperity, Inc.